As a child, I remember laying on the grass and staring up at the sky and looking at the clouds. I would describe each form and shape–there's an elephant, and over there there's a sailing ship. My mom would listen with interest at each new discovery as she hung clothes on the line and she would tell me that one day I would be an artist. That did not happen quickly, but eventually, she was proven to be right.
Art School in my twenties, but not the heart-aching passion. Teaching had always been the all-consuming fire. To learn, to lead others towards knowledge and discovery. Bachelors, Masters, Doctorate. Decades later, a fire ignites pushing me to create what I see, what I feel. An old path, somewhat familiar, but a new journey of creative discovery. Stopping time on a canvas.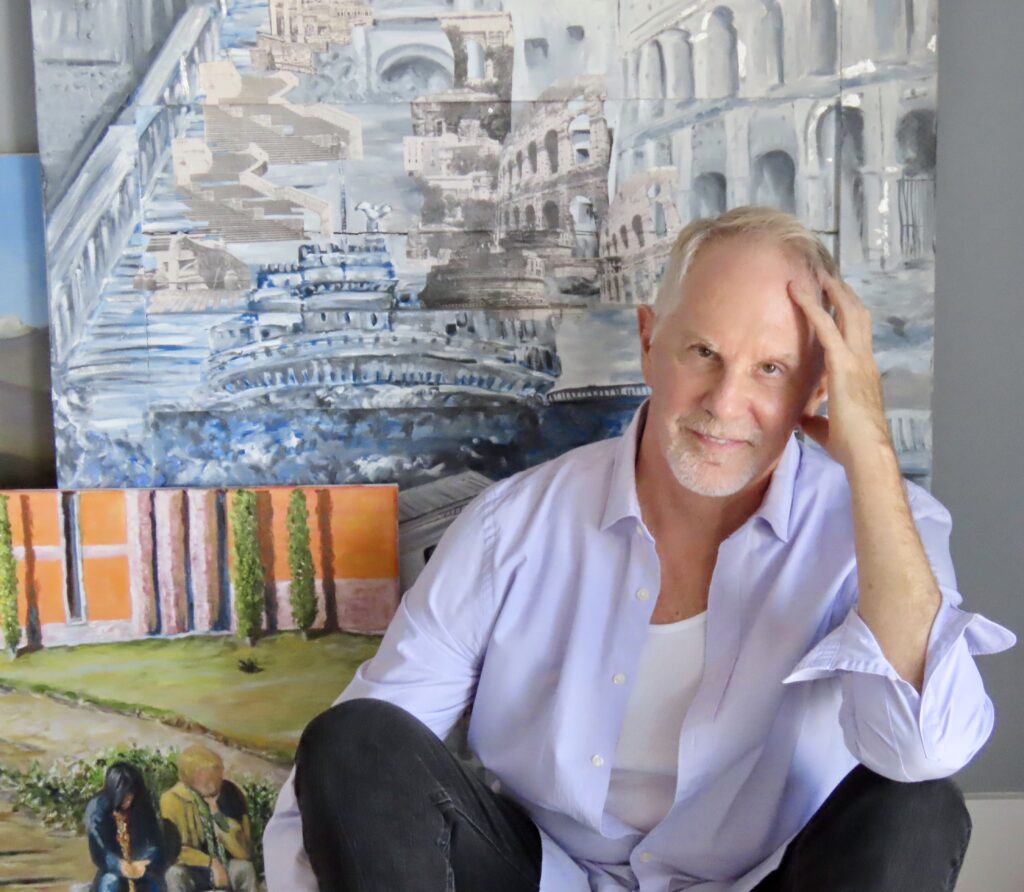 Hunger in the soul of an empty canvas. Lines. Shapes. Colors. All being applied to that soul with each brush stroke. The need to create struggles to be contained within. Coming forth, these works represent what I see and feel.
THROUGH THE EYE, TO THE BRAIN, TO THE HAND…IMAGES FORM. IT IS THE HEART OF THE ARTIST THAT GIVES THE PAINTING ITS SOUL.